Personalised Shampoo -
Personalised Conditioner - DONE
Personalised Serum - DONE
Personalised Hair Oil? Coming Soon!
Tired of Mixing Different Oils
at Home to Create
THE PERFECT FORMULA?

Tell us about your hair problems and leave the mixing of different natural ingredients to the experts.
Our Experts know What and How Much to Mix.
Freewill uses over 122 data points about your hair to create a mixture of 100% natural oils that meet with your hair nourishment needs.
Our Personalised Hair Oil is launching soon!
Sign up & join the queue to get an early access of our upcoming Personalised Hair Oil along with a 10% Discount!
Tell us about your Hair type, length, thickness, volume, Hair Goals etc. And we make an oil formula that is Made Just For YOU.
And yeah! Your Name, cause your bottle comes with your name on it. Now that's true personalisation isn't it?
NO ADULTERATION
NO PROCESSING
NO MIXING REQUIRED
100% COLD PRESSED NATURAL HAIR OIL
A Cold pressed non-sticky hair oil to clean & repair the damaged scalp. Used as a hair care procedure before hair wash. No sulfates, parabens, alcohol and other toxins. Each ingredient is highly potent and is hand picked from leading global suppliers for high efficacy.
There is no harm in Signing up. Only the benefit for your HAIR and your WALLET ;)

Join the queue by Signing Up
Click on the button at the bottom. Fill in necessary details to join the queue. & get an instant 10% Off.
Refer your friends and get a 25% off on our upcoming Personalised Natural Hair Oil.

Be among the first ones to get our Personalised Hair Oil home delivered to you.
Listen To Our Happy Customers

21,973 Five-Star Ratings of our Personalised
Shampoo & Conditioner


Sign up & Get an early access of our upcoming Personalised Hair Oil along with a 10% Discount!
Some of our 100% Natural Ingredients
SOURCED GLOBALLY. HIGHLY EFFECTIVE
Helps in repairing the split ends
Sourced from Mexico
Boost Growth Cells & Hair Growth
Sourced from Morocco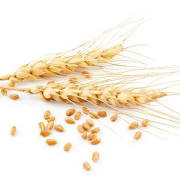 Gives moisture protection to the Scalp
Sourced from Argentina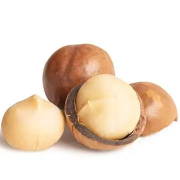 Detangles & Controls Frizz
Sourced from South Africa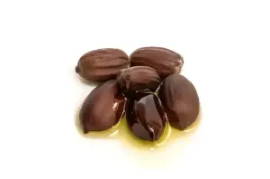 Increases the Hair thickness
Sourced from Mexico
Get early bird benefits on our upcoming 100% Personalised Natural Hair Oil.
When can I order Freewill's Hair Oil?
Soon! We are about to add Hair Oil in the shelf with other products. Sign-up to get a 10% discount & latest information on our Hair Oil.
How long does it take for the product to show results?
Typically it takes 3-4 application to start seeing results. Issues are softness, smoothness & shine are resolved after just a couple of washes. Goals like dandruff reduction, anti-dryness can take about 6-8 washes for highly visible results.
Are the products government approved?
Each of our formulation is approved by Department of Medical, Health & Family Welfare (Government of India) and is thoroughly tested in a Government Certified lab before they are sent to you. As our product are mild, natural and does not contain and harsh toxins, they are 100% safe to use everyday.
Take our Intelligent Hair Assessment on Whatsapp. 100% secure. Takes less than 5 minutes